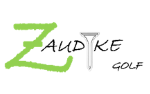 My name is Stephen Zaudtke. I am a PGA Teaching Professional, and I am thrilled to join a great team and can't wait to help everyone with their golf games. Minnesota is where I grew up, but after studying PGA Golf Management Program at New Mexico State University, I have been traveling around the United States since 2007 to avoid the brutal winters.
I have been afforded some wonderful experiences, such as working and learning from one of the best world-class Golf Instructors, Jim McClean in Miami, FL, and Ft. Worth, TX. After this, I had an opportunity to learn different aspects of the golf industry, including Golf Operations in New Mexico, Nevada, and California. I even drove a 38-foot bus for 8 months straight, running the National Car Rental Pro Am Series where I discovered all about Tournament Operations and Influential Sports Marketing with IMG Live. These are all experiences that I will cherish for the rest of my life. Most recently, I spent the last 3+ years, at The Clubs of Prestonwood in Dallas, TX and Plano, TX working with every demographic of golfer ranging from 3-year-olds to 85-year-old students.
There are three things that get me excited. 1) Learning new things. 2) Teaching others what I learned. 3) Seeing the genuine smiles on people's faces when they are able to overcome their golf stressors. For my entire career, I have been actively chasing knowledge and education to help all my students. Over the next few weeks/months, I would like to meet as many of you as possible to demonstrate what I have learned throughout my journeys in life and how I can help improve your golf game.
Fore (pun intended) more information about me and my credentials, please contact me at: zaudtkegolf@gmail.com.