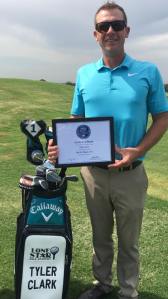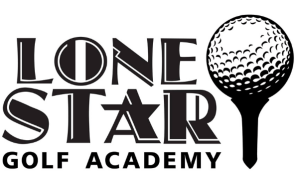 Tyler Clark – Lone Star Golf Academy
The Lone Star Golf Academy arrived at the Wildhorse Golf Club in January of 2013. The academy is headed up by US Army Veteran Tyler Clark, who also happens to be a Callaway Golf custom club fitter. A veteran of Operation Iraqi Freedom and Operation Enduring Freedom in Afghanistan, Tyler has a soft spot in his heart for not only serving the golfing needs of his patrons but also paying special emphasis to our veterans of all golfing levels. A Top 100 Golf Academy of America graduate and PGA of America Associate Professional, Tyler has dedicated his career to serving and growing the game of golf. In five short years, he has given more than 5,000 lessons to golfers of all levels.
Tyler's junior golfers have been awarded college scholarships continually; the most recent to Will Gilster-Argyle HS (2018 Top NAIA Texas Wesleyan). Tyler has a commitment to excellence and is passionate about growing the game and exposing as many junior golfers to the life lessons learned through playing the game of golf. He is an experienced club fitter and has been a Callaway Golf Technical Representative for the past 2 seasons. Tyler is trained and experienced with multiple technological disciplines including launch monitors like Trackman. He frequently uses V1Pro Digital Coaching Video for lessons.
Tyler caters to golfers of all skill levels and is pleased to include the following offerings:
Junior Golfers (group or individual)
Beginners
Seasoned Professionals or Amateurs
On course playing lessons
Swing Video Analysis
Family Clinics or Group Incentive/Team Building Clinics
Please find more information on the Lone Star Golf Academy and Tyler at www.lonestargolfacademy.com
With State of the Art teaching and practice facilities, why not call Wildhorse Golf Club your home for instruction or play.
See you on the Ranch!